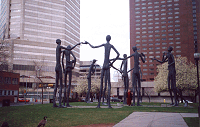 I immigrated to Canada from Hungary in 1996, and lived in Vancouver for 6 months, when I had an opportunity to move to Calgary, but I decided to pay a visit first.
I arrived here in July of 1997, naïve and curious, not knowing anything about this city. My first short trip to the downtown core swept me off my feet: people were dancing and eating on every corner of the city, and greeted me with the warmest smile.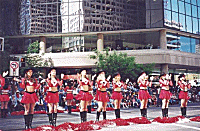 They were wearing the coolest Western outfits and even fed me with gigantic hot dogs. I was blown away, and I quickly bought a beautiful outfit with the hat and boots, phoned my family and I told them I found the best city in the world! It looks like a real Western movie and it is no question, I would move here.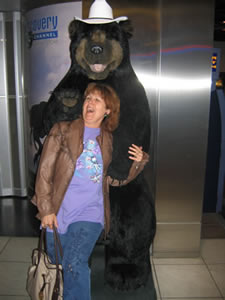 This is the spirit a real Hungarian woman – from a country of Paprika, Goulash, Lipicza horses - can value! I was in Seventh Heaven! I went back to the hotel, worked on my resumes, made a few appointments by phone, and 3-4 days later I went to downtown again – wearing my smashing cowgirl outfit - to drop off my resumes. Walking on the street, a strange feeling overcame me… no music, no dancing, people were still smiling at me, but it was a different kind of smile… and I realized, I was the only one wearing boots and hat, they all were in business suits… the Stampede was over.
In spite of this very hum
being experience, I decided to move here. I was convinced that if a whole city can have so much fun even just for 10 days, it is a great place to live, since that friendly attitude is in their hearts! And I was right! I never regretted moving here.
Related Links