The Natural Way to staying Healthy and Beautiful
Pure, Safe and Beneficial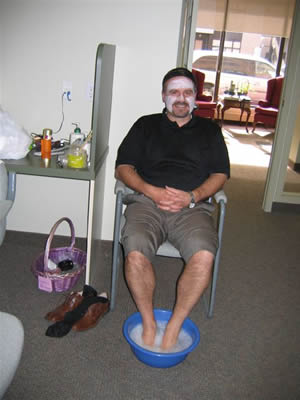 Everything about Arbonne fits my personal philosophy: eat nutritious foods, live healthy, avoid chemicals, and use natural products.
The company was founded in Switzerland in 1980 by Petter Mørck, together with a group of leading bio-chemists, biologists and herbalists, fulfilling his vision of a superior quality natural personal care product line.
Arbonne has 6 product lines from 6 unique industries – Nutrition (vitamins and supplements, that break down in 30 minutes!), Vegetarian and Kosher Weight Loss (great tasting protein and fiber shakes), Skin care from Baby line till Anti-Aging lines for both men and women, Personal Care (shampoo, conditioner, cleansing gel etc.), Aromatherapy and Spa products (essential oils, scrubs, lotions, mists etc.), and Natural Cosmetics.
Have you ever tried our products? If you did, you experienced the Arbonne Difference. If you have never tried it, contact me ASAP!
Arbonne has over 400 products that give you fast results and we carry most of the products that you use in your household. Our products are botanically-based, ph correct and formulated without animal products or by-products, without mineral oil and without dyes or chemical fragrances. It was never tested on animals. It is tested, recommended & stocked by Dermatologists, and endorsed by the American Modeling Association.
Have you heard of Paul Zane Pilzer? … He is a leading economist, trend forecaster (predicted the technology.com boom), he has been the trend forecaster for the past 2 Presidents, and he wrote the Wellness Revolution. He predicts that Health & Wellness is the next trillion dollar Industry.
Do you want to be there, where the Baby-boomers spend their money? They want to look and feel 10 years younger and they look for anti-aging, health and wellness products that really work! That's Arbonne!
Are you a Go-Getter? A Leader type? Are you looking for a great home-based business?
I want to hear from you and teach you how to achieve wealth by promoting health with the white Mercedes plan.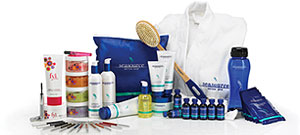 Visit my Arbonne website below. You can read more, browse and also shop online! Note: the prices are in US$ until you indicate your address - then the prices will change into the currency that your country uses (Canada, UK, Australia).
Arbonne - www.babyboomerheaven.myarbonne.com
I wish you good health and wealth!